Due to recent and continuing circumstances with rising fuel costs, it has become necessary for LEWIS AVAITION TRAINING to add a fuel surcharge to the cost of all course instructions. The fuel surcharge will be effective as of June 15, 2022 for those beginning new course instruction.
We appreciate your understanding and we thank you for your business.
Dedicated Educators
Personalized, one on one instruction by dedicated and experienced pilots. We make sure that every student finds a path to success.
Fixed Wing Single-Engine Aircraft
Equipped with 3 different fixed-wing aircraft, we'll help you reach your dream of becoming a pilot.
Our Mission
Your success is our priority. To support our students, we provide a personal approach, tailoring learning methods to each student's needs.
Army Credentialing Assistance Program
Lewis Aviation Training works with the Army Credentialing Assistance Program to help military students fund flight training.
"Quality training from a passionate professional and price!"
"A caring professional with integrity and intelligence!"
"Mr. Lewis is the epitome of a flight instructor. He is extremely easy to get along with and learn in a relaxed environment. I absolutely recommend him to anyone."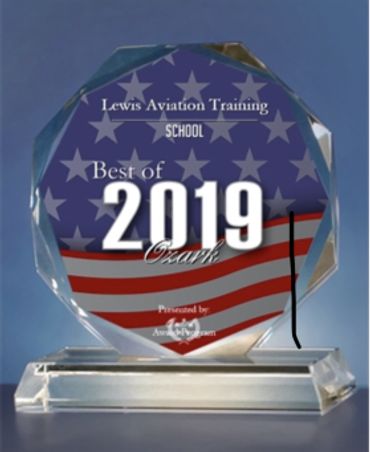 Get In Touch With Us Today
Come see us in person or get in touch to learn more about our services.